Windshield Replacement
The windshield is generally made of laminated safety glass, a type of treated glass, which consists of two curved sheets of glass, with a plastic layer lamination material between them for safety, and are glued into the window frame.Today vehicle windshields are manufactured in many different shape, size and specifications to match each vehicle requirement.   We use glass only from selected windshield manufacturer like PPG, Pilkington and Carlite, which are the glass manufacturers for many car makers  in the world. Early windshields were made of ordinary window glass, but that could lead to serious injuries in the event of a crash. A series of lawsuits and a lot of windshield replacement, led up to the development of stronger windshields.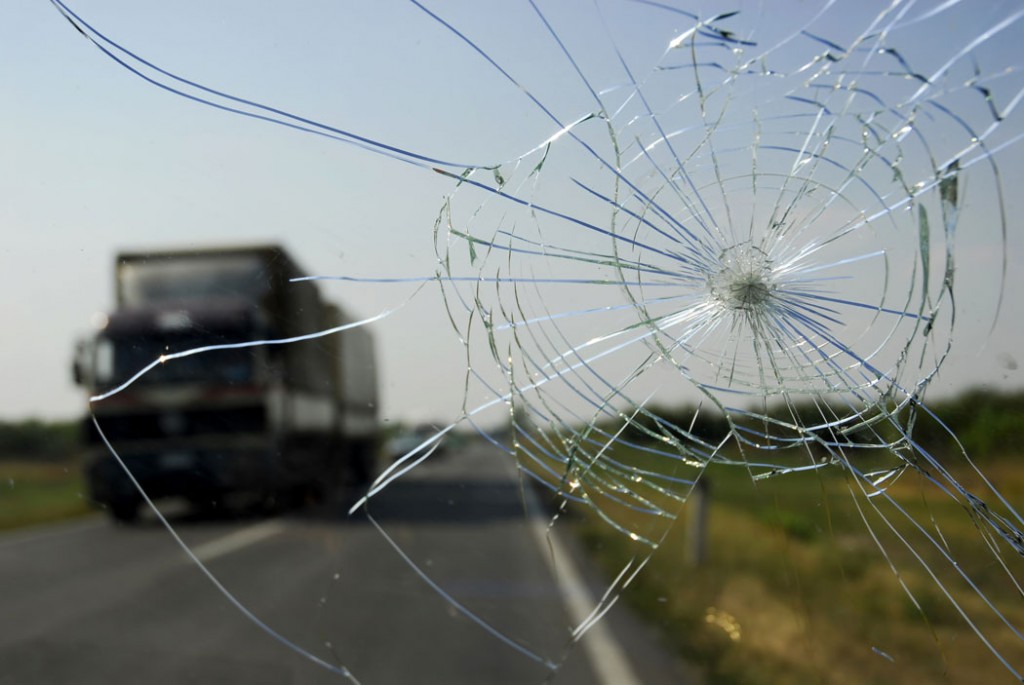 The most notable example of this is the Pane vs. Ford case of 1917, that decided against Pane in that he was only injured through reckless driving. They were replaced with windshields made of toughened glass and were fitted in the frame using a rubber or neoprene seal. The hardened glass shattered into many mostly harmless fragments when the windshield broke. These windshields, however, could shatter from a simple stone or rock chip. In 1919, Henry Ford solved the problem of flying debris by using a new technology founded in France called glass laminating. Windshields made using this process were actually two layers of glass with a cellulose inner layer. This inner layer held the glass together when it fractured. This cut down on windshield replacement. Between 1919 and 1929, Ford ordered the use of laminated glass on all of his vehicles. On a 1952 De Soto. Note the panes of glass are flat.Modern, glued-in windshields contribute to the vehicle's rigidity, but the main force for innovation has historically been the need to prevent injury from sharp glass fragments and windshield replacement. Almost all nations now require windshields to stay in one piece even if broken, except if pierced locally by a strong force. Properly installed automobile windshields are also essential to safety; along with the roof of the car, they provide protection to the vehicle's occupants in the case of a roll-over accident. If you repair a rock chip early on, it can save you a lot of money and possible prevent a costly windshield replacement in the future.
Door Glass and Windshield Replacement
It used to be that when your windshield got cracked, you had to get it replaced. It was the law, and there was nothing else that could be done about it. You would have to get the whole windshield replaced Today, things are different. The auto glass repair shop in your area is probably using a new resin that can be applied to small cracks in the windshield, sealing up the crack and preventing any further damage. This is cheaper than a full windshield replacement and it is such a great option that any insurance companies will pay for the fix outright.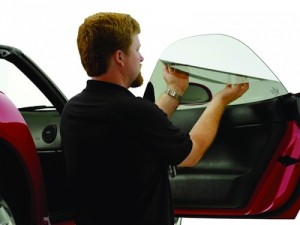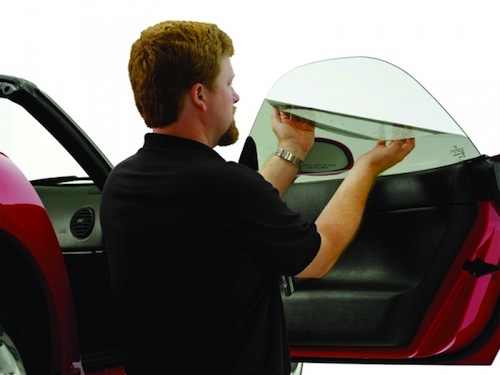 While it may be cheaper and better to take your car to an auto glass repair shop than to have the entire windshield replaced, it's important to know that taking care of even the smallest chip or crack should be done as soon as possible. Both the cold and warm weather will put varying degrees of stress on your windshield, causing further damage that might not be immediately obvious. In the winter months, the windshield will warp in a more concave direction. This means that any cracks in the windshield will begin spreading horizontally even if there is no other form of stress on the windshield. The warm weather has the opposite effect and can cause cracks to begin spreading up and down. At that point, you'll need a windshield replacement.